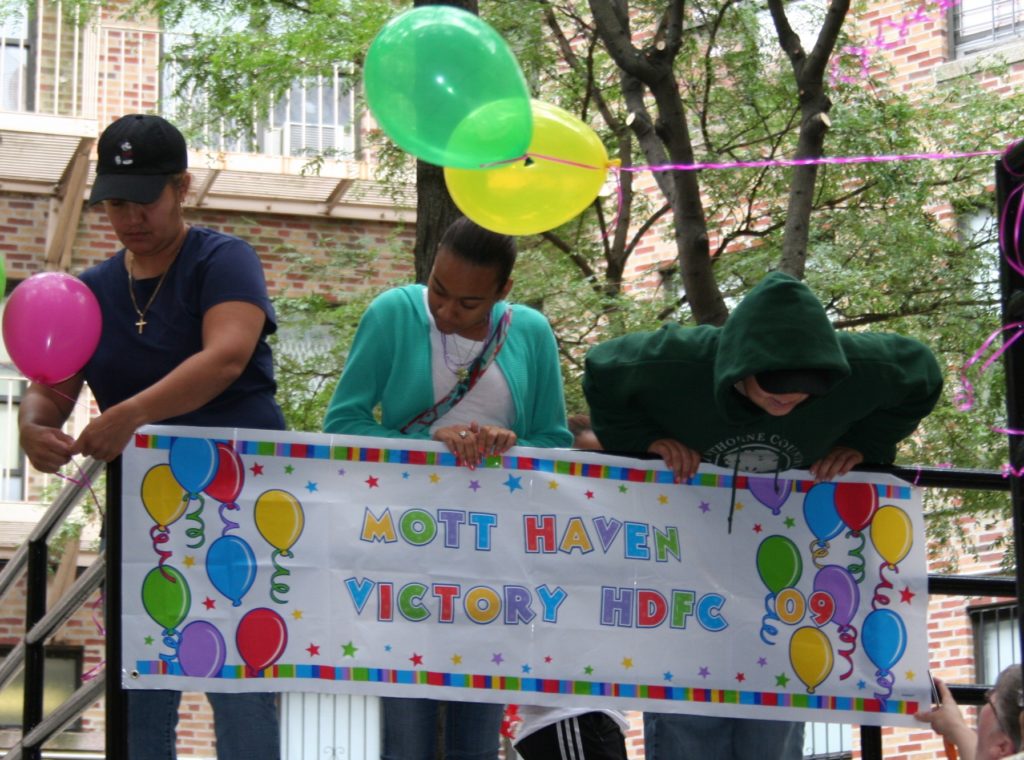 Resident-controlled.
Cooperatively owned.
Permanently affordable.
Housing Development Fund Corporations (HDFCs) are affordable housing co-ops legally designated to provide housing to low-income people in New York City. These co-ops are collectively owned and operated by their residents ("shareholders") who democratically elect a board every year, and make collective decisions about their expenses, energy needs, and roles in the building.
Instead of rent, HDFC shareholders pay a monthly maintenance fee. These fees fund the daily operations of the building. HDFCs house majority people of color, and are most often run by women of color. HDFC co-ops offer a model of decommodified, community-controlled housing.
1,200 HFDC co-ops across NYC provide housing for 25,000 low-income households across the Bronx, Brooklyn, Manhattan, and Queens.
HDFCs are a type of limited-equity co-op, meaning the emphasis is on the value of living in the building rather than the value of selling a unit.
Looking to live in an HDFC? Learn more about homeownership opportunities.
Where are New York City's affordable co-ops?
This map shows HDFC co-ops and Mitchell-Lama co-ops, another type of affordable limited-equity co-op in New York City.
How does a cooperative operate?
Operating a cooperative takes organization and cooperation. This resource is a guide to some of the basic functions fo a co-op.
HDFCs were born from a legacy of redlining and disinvestment.
In the 1970s, New York City residents began taking over their own housing in response to City disinvestment and landlord abandonment. UHAB was founded in 1973 to assist residents in creating affordable community-controlled housing.
History →
Mission →